War Chest: Mike Hollister
Dink Flamingo
2016-04-13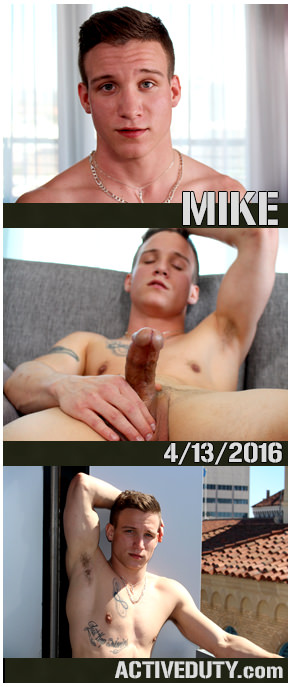 Hey Troops,
Our new recruit today who is extremely sexy goes by the name of Mike Hollister. He's an
easy going young man
who loves to be outside as often as possible either snowboarding, fishing, hiking you name it he has done it or wants to try it and that's why he is here today ,trying out a
new adventure in life
.
Mike is calm collective and eager to make sure he's doing a great job. He gives off a great performance as his
laid back personality
shines through. He's adventurous with a great physique any man would love to have. He has a
nicely toned up body
with a few well-placed tats to show off his edgy personality.
He's a fast stroker has
he yanks and pulls on his hard dick
for all you viewers. This young man can last for hours stroking his dick as fast as can be. He does slow down to show off his dick and smooth balls. Mike even glares into the camera a few times with a sensual come fuck me look.
Claude eases his way around Mike catching glimpses of his smooth toned body showing off his gorgeous cock from a few different angles. His
low hanging balls
are shot perfectly as you can see them bounce up and down from him pulling so fiercely on his hard dick.
Finally Mike is stretched out on the couch tugging away feeling his balls fill up with the cum he is about to unleash. The look on his face shows you everything you need to know and with a
few mini eruptions his orgasm
finally peeks with an epic release of cum all over his chiseled chest.